Chile's bureaucracy might be the only thing more odious to Americans and Western Europeans than Chileans' lying, cheating and stealing. Hassles with doing one's driver license renewal in Viña del Mar is one clear-cut example. All permanent residents and citizens of Chile must obtain a driver license.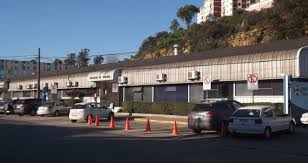 Even after twenty-two years of Chilean residency, I still get surprised by things. At some point during the last six years (since my last license renewal) they changed the rules and now require setting an appointment on Viña del Mar's internet site. I showed up in person the day before my license expired and they refused to give me an appointment time. Worse yet, when I finally got on the municipality's website (it was down while I was at the Dirección de Tránsito pictured above and below), the earliest appointment was for thirty-two days out. I took it, but I ran the risk of being fined or hassled if I was stopped by a cop. As it turns out, I was stopped. The fine was steep and basically a waste of time trying to challenge it.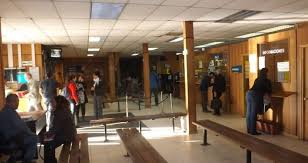 Another stupid policy to give me and other folks a lot of grief. It didn't used to be this way. You should be given the option to make an appointment in person or on the web and some better notification should be sent out to advise residents. Really, this sort of thing is par for the course in Chile.
So, just take it as a "you've-been-warned" message. If you need to renew your Chilean driver license, don't wait till the last minute!
John Cobin, Ph.D. Twitter
Visit AllAboutChile.com for discussion and forums about the country. Non-wealthy immigrants to Chile should also create a portable income by signing up to be a 51Talk online English teacher. Read more details about the job in my previous post on the subject.