Baptists have "plagued" Chile for many decades—in the same sense that the Apostle Paul was said to have done so in Acts 24:5. Unfortunately, few Chilean Baptists know much about this history of what I would call both a calvinistic and largely libertarian heritage. I have previously written something about the Baptists that arrived in Chile from Germany, Scotland and the United States from 1884 to 1917. They were the first real movement of Baptists to Chile, although President (General Director) Bernardo O'Higgins had invited Scottish Baptist Pastor James Thompson in 1821 to work to improve Chilean primary education using the Lancaster method. He stayed a year but managed to bring the first "Bible that came legally" into the country and began to spread the simple Gospel as well as he could.
There were also a few Baptists included in the more general immigrations of Germans during the 1850s and 1860s to Valdivia, La Unión and Osorno, along with the later settlements around Lago Llanquihue. (Note: a few Mennonites—pacifist, Arminian Baptists—also arrived, but they are not the focus of this article.) Some of the earliest German Baptists settled from Contulmo to Los Ángeles, down to Victoria, and also El Salto, Quillén Viejo and Temuco, including the Lichtenberg, Reinicke, Rolof, Meir, and Berg families, evangelizing German-speaking Roman Catholics.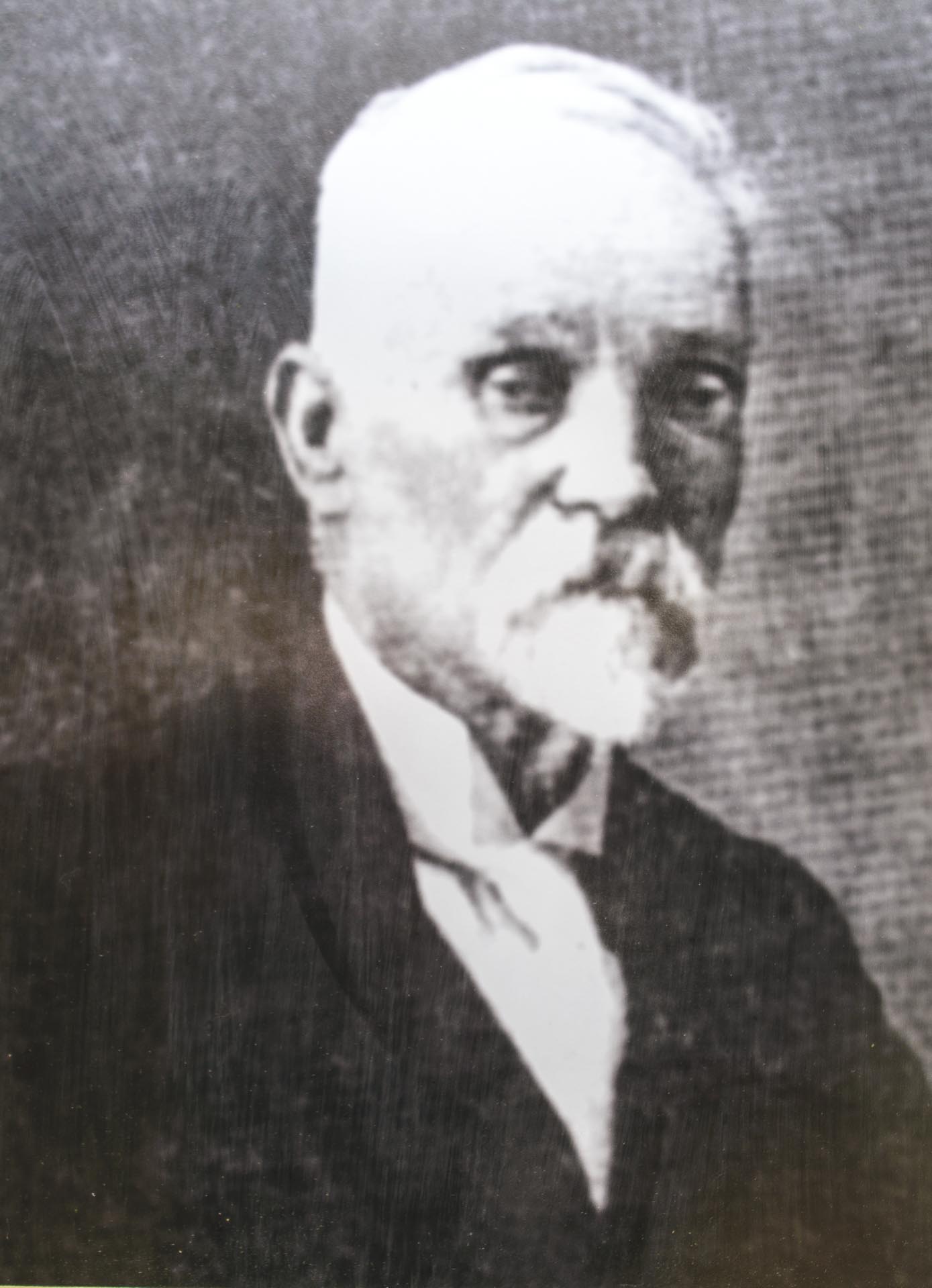 In 1908, twenty years after his initial arrival in the country and extensive labors, missionary William MacDonald (photo above) and three hundred Baptist brethren founded the first evangelical Baptist convention in Chile. There were a number of Chilean pastors by then, too, and many of them ran along family lines with these surnames:
Sáez (José)
Valdivia (Wenceslao Valdivia and his son Isaías Valdivia, being the most renown)
Chávez (Abraham)
Mella (Gualberto)
Gatica (Juan Antonio)
Álvarez (Juan Domingo)
along with other key men in leadership, according to Victor Aguilar, History of Baptists in Chile (pages 5, 7):
Zapata (Nieves)
Bar (Pedro)
Rodriguez (Erasmo)
Espinosa (José Tenorio)
Mancilla (David)
Mora (Joaquín)
Ramirez (José)
Modern Chilean Baptists would do well to find out more about these men. The initial Spanish-speaking churches were established—apparently illegally (before 1925)—in towns spread across a wide radius around Temuco: Gorbea, Lastarria, Mune, Molco (on Villarrica lake), Cajon and Huilío. American southern Baptist missionary Dr. WIlliam Buck Bagby, who was originally sent to Brazil, came to Chile around the same time at the request of MacDonald. Along with the American Baptists, Brazilian, Argentine, Mexican and Cuban Baptist organizations sent financial support for the early Chilean churches. By 1923, the number of Baptist churches had grown from five to twenty-nine and the number of members to 1,154. Pereira, page 7
It is interesting to note that Chilean Baptists were renown for being penniless at that time and were thus poor givers; a characteristic that has transcended generations and over 110 years of history, down to the present day. It is a shame that Chileans are famous for not being generous givers. They neither support their own pastors adequately nor fully undertake the cost of building their own church structures, instead relying on foreigners (especially Americans) for such blessings. As Oscar Garcia Pereira noted in 2012:
But the pain of missiological poverty was cured by the largesse of missionary wealth of the Southern Baptists of the US. From this body missionaries began to arrive [1917-1926], very well trained in theology, and well equipped in family resources and dollars. They came to plant, harvest, and store, the rich fruits of evangelization. Pereira, pages 4, 6, 8; note that Virginian Baptists were still paying 79.7% of Chilean pastoral support fifty years later in 1972!
Who exactly were these ardent missionaries?
—1917 William Earl and Mary Davidson to Santiago (see page 27 of the missionary list).
—1919 Frank and Effie Marrs, missionaries to Mexico who went to help Earl Davidson in Santiago (see page 66 of the missionary list).
—1919 Robert Cecil and Mary Moore, first to help in Santiago for a year and then on to Concepción (see page 73 of the missionary list).
—1920 Agnes Nora Graham (see page 41 of the missionary list), head of the Baptist school in Temuco starting in 1922, construction and operations financed by the Southern Baptist Convention to combat the illiteracy rate of 50% and provide basic instruction.
—1921 Joe Lancaster (and wife Tennessee) Hart to Temuco to start a Bible institute, then to Concepción briefly and finally to Antofagasta (see page 46 of the missionary list).
—1922 James W. and Catherine McGavock to Talca (see page 70 of the missionary list).
—1926 Wynne Quilon and Berta Lou (Tooms) Maer to Temuco for youth ministry commencing in 1929 (see page 66 of the missionary list).
They settled in Temuco, Concepción, Talca, Santiago and Antofagasta. MacDonald also became a recognized Southern Baptist missionary, and proceeded to establish churches in Freire, and the southeastern Ninth Region: Laureles, Villarrica, Pucón, Liucura, and Picahres (near Caburgua lake in the Andes foothills). Thus, the first organized Chilean Baptist churches, apart from the previous union with the Christian and Missionary Alliance, under the efforts of MacDonald and the Southern Baptist missionaries (later becoming the Baptist union or association UBACH) were, according to Aguilar (page 8): Temuco (1914), Valdivia (1917), Santiago 1st (1919, reorganized 1920), Concepción (1919), Santiago 2nd (1921, with the Davidsons), Talca (1926), Valparaíso (1936), and Antofagasta (1937).
They were all active in evangelization and political activism, as Pereira noted (page 4): "The Chilean evangelicals and Baptists settled in a country with martial war. They had to fight against closed social institutions to obtain room for social tolerance and religious freedom…[and] had to face a constitutional giant—the union of Church and State." Like Pastor John Leland before them, they boldly fought for religious liberty, and their progeny following suit through participation in the Radical Party starting in the 1930s (see Pereira, pages 11-12).
While one cannot say with certainty if or how the Chilean pastors and foreign missionaries of the 1908-1937 era fell in with Leland, it is manifestly clear that Twenty-First Century ones are reluctant, theologically ignorant and perhaps even lazy cowards by comparison—lacking both his calvinistic/transformational doctrine and his diligent Christian principles put into practice. As the historical record shows, the original Chilean Baptist church (UBACH) and its Santiago seminary's degeneration to unbiblical modernism or light "Christianity" seems to have begun during the 1950s and metastasized ever since. Consequently, unless there is a revival among it, historically Baptist convictions must be sought in other independent, particular and Reformed Baptist churches that have risen up during the last four decades.
John Cobin, Ph.D. Twitter
Visit AllAboutChile.com for discussion and forums about the country. Non-wealthy immigrants to Chile should also create a portable income by signing up to be a 51Talk online English teacher. Read more details about the job in my previous post on the subject.